The world's first Go distributed hackathon.
Registration is now open for the Gopher Gala - the world's first Go distributed hackathon.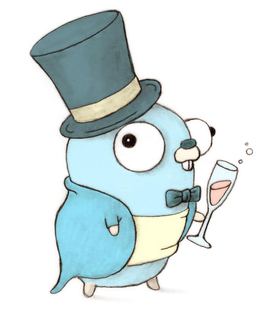 You may have heard of the Rails Rumble, Node Knockout, or Django Dash. Now, Go has its own distributed hackathon: the Gopher Gala.
The Gopher Gala invites people to write a meaningful standalone application using Go over the course of a weekend. It is an online, virtual competition, and participants compete from all over the world.
After the competition, the community and a panel of judges vote on the apps. Winners receive prizes and the respect of the Go community.
The event will take place January 23-25, starting at 5:00pm PST (which is January 24 at 2:00am UTC), and run for 48 hours.
People can participate from anywhere in the world, but there will also be in-person events in major cities around the globe, such as New York, San Francisco, and Tokyo.
For more information and to register, check out the official website.
(The Fancy Gopher was designed by Renee French)